Odd Phenomenon in an Abandoned City (1982)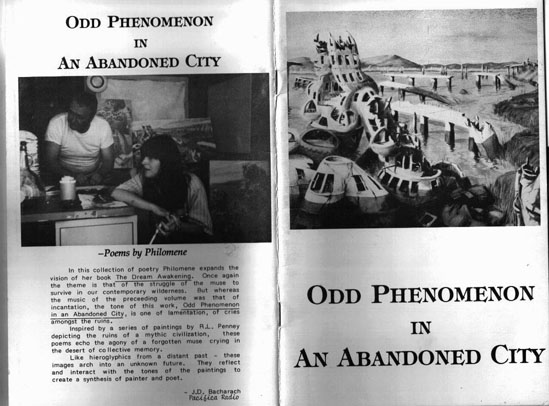 THESE WORDS ARE BLIND.
Through your eyes they see.
-- Philomene Long


WE WILL NOT EVEN KNOW
What they will call us.
Where will these words go?
They have no memory.
-- Philomene Long

AN ANCIENT RACE OF QUEENS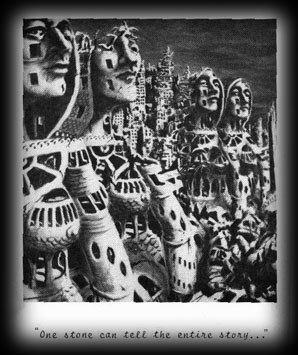 THROUGH YOUR FOREHEAD
Our eagles fly.
We are the last thing nm hear
Before you die,
The sound of air
Against the wings of birds.
One stone can tell
The entire story
of an Ancient Race of Queens
No longer hoard.
Our children became sand,
Our poems dust.
Your feet will recognize our touch!
For when you walk
YOU  walk on us.
-- Philomene Long